December 2020
Mr. Ang received notice from top management to outstation in China. He went to China Embassy in Jalan Ampang. His application was rejected. No reason was given. However, we knew it was due to high number of covid-19 cases in Malaysia.
February 2021
On the 7th day of Chinese New Year celebration, I sent Mr. Ang to Johor- Singapore causeway. I was in my pregnancy second trimester.
Mr. Ang brough several documents with him as followed.
Malaysia passport
Singapore entry approval letter which was applied by company HR department
covid-19 test result
several passport size portrait photos
Itinerary of Entering Singapore
9:00am Mr. Ang reached JB immigration
9:30am Passport was stamped. He waited for public bus at bus stop.
10:00am The scheduled public bus (smiling yellow bus) fetched around 10 passengers to Woodland checkpoint. Majority of the passengers carried big luggage similar as Mr. Ang.
10:15am Passport was stamped in Singapore. Swab test procedure by healthcare officials.
11:30am He was allocated to Holiday Inn Hotel at Katong, Singapore.
01:00pm Singapore company colleague passed him a smartphone with SG sim card through hotel front desk.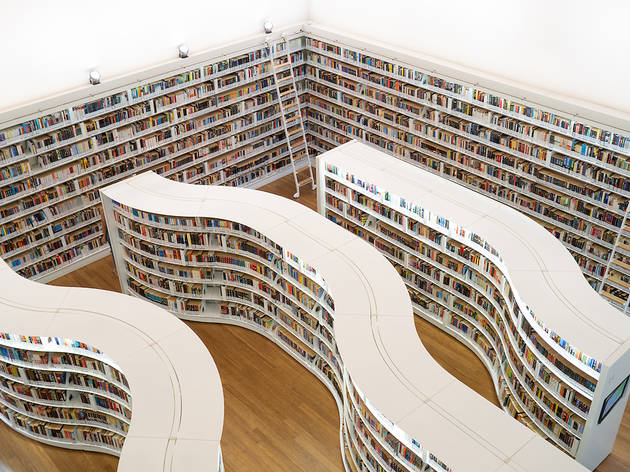 After 2 weeks of quarantine, Mr. Ang checked out and stayed with his family member in Singapore. The most envy activity he had done in Singapore was visiting national or public library. We really enjoy spending our free time in library. However, MyLibrary in Sutera Mall hasdceased operation since May or June 2020. Public libraries in Malaysia were temporary closed to public until now.
March 2021
Mr. Ang finally got a 3-month business travel visa to China. Company bought him one-way air ticket from China Eastern Airline to Pudong Airport (Shanghai). Similar entry procedure when he arrived Shanghai airport. Around 20 passengers were sent to a 3-star hotel. Our communication tool was switched from WhatsApp to WeChat.
On the 4th day in Shanghai, Mr. Ang and several passengers travelled to Nanjing by bus. They were instructed to wear M95 mask and hand gloves. No toilet break within the 5 hours travel journey. He continued his 10-day quarantine in Nanjing. By the end of his quarantine, his China company colleague fetched him to a rented condo unit.
April 2021
I delivered our second child in private hospital. Mr. Ang could worked in China as normal lifestyle. He could even travel around several states in China.
May 2021
Around the end of May 2021, he had to return back to Malaysia. As a Malaysian, he is not required to apply entry permit. After undergoing swab test in KLIA, he was assigned to Empire Hotel in Subang for 14-day quarantine. The hotel quarantine fee per day is RM150.
June 2021
We arranged a grab car driver in Kuala Lumpur for interstate travel permit. The travelling fee from KL to Johor Bahru was RM700. Mr. Ang checked out hotel at around 9am. The grab driver picked him up around 10am. They arrived JB around 1:45pm. Upon Mr. Ang was got down, The grab driver need to immediately drive back KL. The interstate travel permit was only given for the driver 24 hours.
Reflection
Special thanks to Malaysia Quarantine Support Group. We managed to understand the procedure.
Thank you to all healthcare staff and grab driver.
by LerLer Chan

Follow me at Facebook | Twitter | Instagram | Google+ | Linkedin
Ler Travel Diary is using Server Freak Web Hosting and Slack Social.
To be a smart saver, check out ShopBack for more information.
Enjoy SGD5 discount voucher on KLOOK by using promo code 53E7UD