Yangon City
30 November 2005 – 12 December 2005
I was blessed to participate for my first oversea retreat with three sisters of Metta Lodge Johor Bahru in year 2005. They were Sister Yap, Sister Choy and Sister Wong. We purchased a special package of 2N3D free and easy tour to Rangoon. This package was promoted by Silk Air via Myanmar Travel and Tours. We extended our stays for another twelve days' retreat before going home.
Upon arrival at Yangoon airport on the first day, we were received by a young charming staff from 5-star Sedona Hotel for airport transfer and an excellent hotel service to check into our rooms. We were given two linked-superior rooms with king-size beds and spacious amenities. We browsed the TV channels and were impressed with updating programmes, such as: Asia News, Korean Drama, CNN, BBC, Phoenix channels, local Burmesh channels and our favourite evergreen songs Channel 21.
After a brief rest, we took a cab to Little India town to hunt for our dinner. The streets were clean but in dim light. Every stall seemed to sell the same cuisine. It looked quite alike Chow Keat Street in Kuala Lumpur. We ended stuffing ourselves with Briyani Rice and Yogurt drink. Besides, we also bought some blouses, face powder pieces, local apples and oranges.
On the next morning, we had international and local buffet breakfast in the hotel. The food was sumptuous and full of variety. We were given first class service. After breakfast, we went to Kaba Aye Pagoda by bus. We spent our times strolling around the pagoda and a short meditation. From here, we walked to Gem Museum and did some shopping. We saw the largest Jade in the world just outside this museum. We enjoyed chit-chatting with the shop owners. One of them was very helpful and brought us for lunch at a local restaurant. We ate sweet sour chicken, prawn fritter, sweet sour squid, mixed vegetables rice and coke.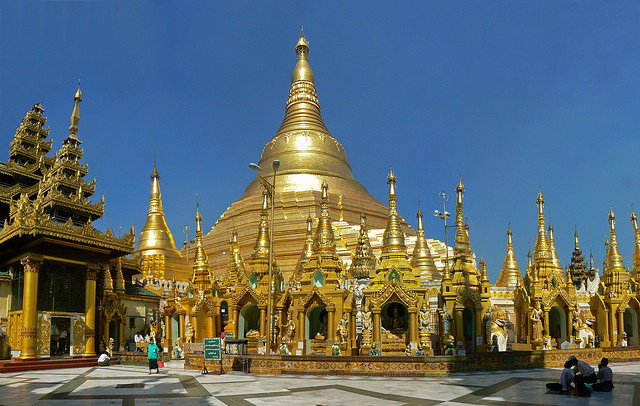 After lunch, we proceed to Buddha Tooth Relic Pagoda by cab. From here, we went to visit Karawe Lake Palace and Zoo. There was an entrance fees of USD5 for foreigners. Later, we went to Shwedagon Pagoda. This area was very commercialized. We paid entrance fees and tour guide fees. We saw a lot of kids beggars along the pathway leading to pagoda. There were rows of stalls selling local souvenirs. However, this pagoda was very grand and glittering. It was coated with real diamonds and plated with gold. The cleaning and maintenance work was done in every six years. Needlessly, the night view of this area was simply enchanting, breathless and admirable. It is a MUST visit site in Yangoon.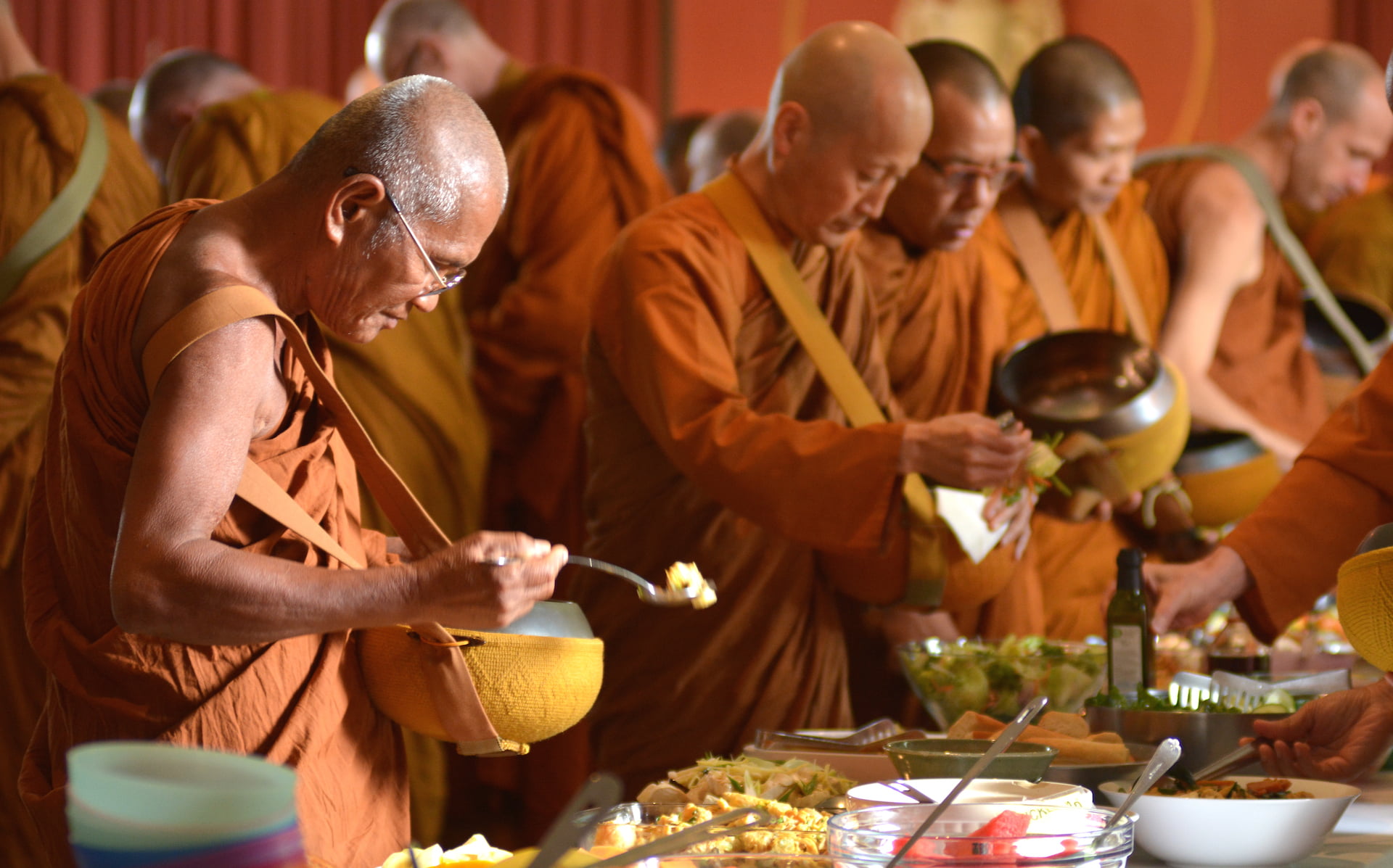 On day 3, we went to Silu Pagoda by cab. We offered pindapat (food dana) to alms-round monks, and also to handicapped street sweepers. We could see the sweeper was overjoyed. His face was radiated and the rate of sweeping also triplet. From here, we walked to Scott Market for our last minutes shopping. We had an early lunch and got back to hotel for checking-out.